SOA accompanies you in your workspace development projects from the study and design phase to the realisation and installation phase.
The design office is at your side from the outset and maintains a close relationship with your company throughout your project in order to offer you functional, ergonomic and aesthetic spaces in line with your values and objectives.
All our projects go through an initial drawing stage: sketches, 2D plans, computer-generated images and even virtual reality take part in the study phase and ensure conformity between your vision and the SOA project.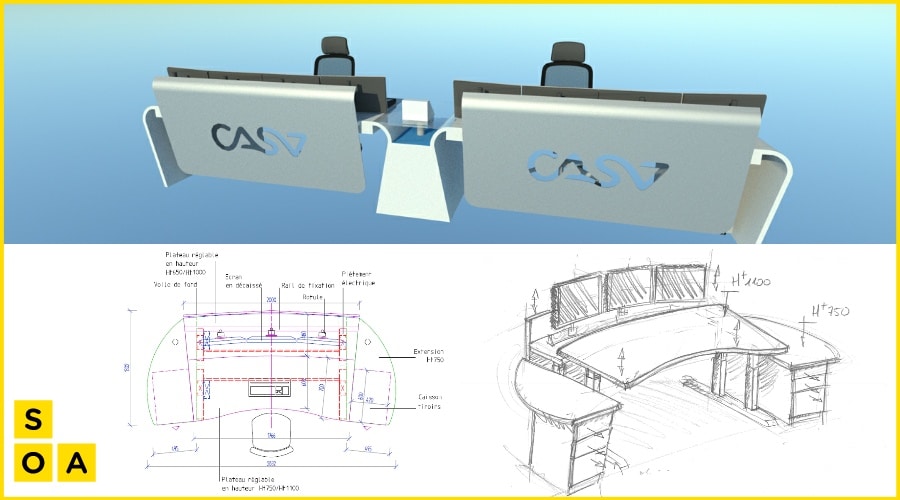 Concern for aesthetics is one of SOA's strong points.
We guide you in the choice of colours, materials and all the design details to make your workspaces into places that reflect your image, that unite your employees and seduce your visitors.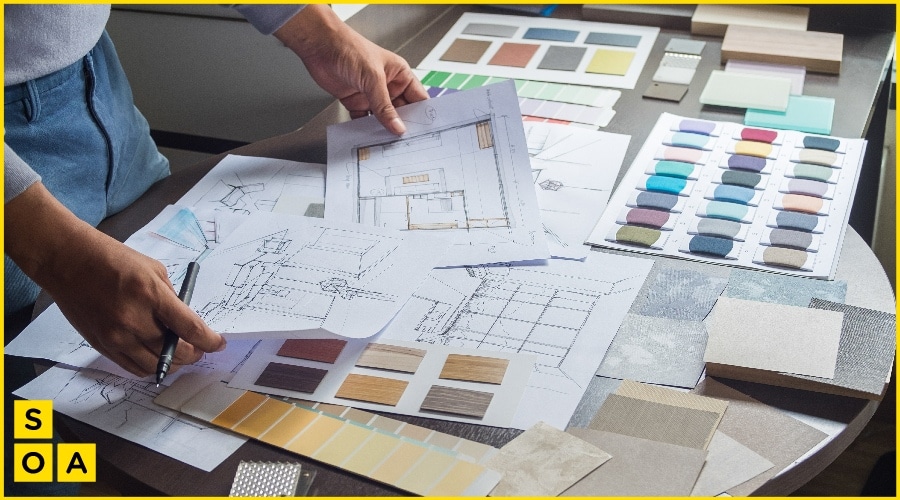 Aware that an employee's performance is amplified or hindered by his or her workplace, SOA supports the development of companies by placing ergonomics at the centre of its preoccupations.
Careful in the choice of our partners who supply furniture such as office chairs, we prefer the comfort of the employees before the design of the furniture.
This approach has been an SOA commitment since 1975.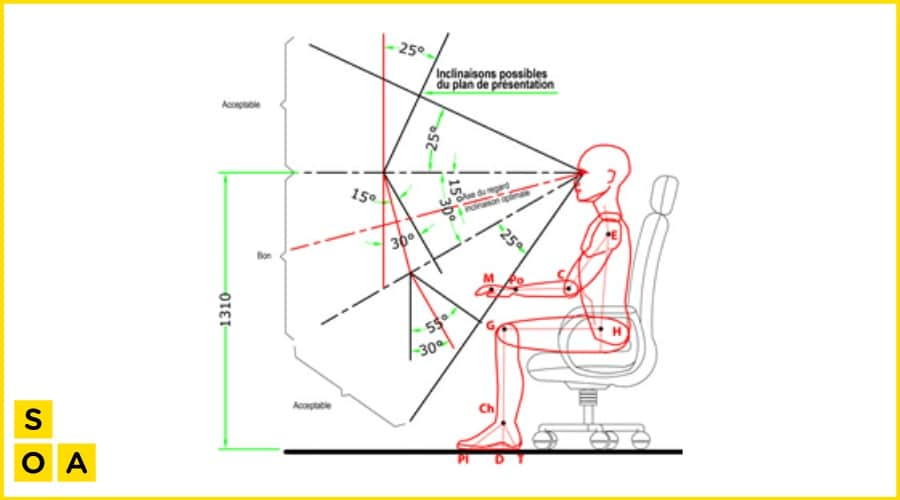 The sound environment is an essential factor in modern workspaces.
The SOA design office takes care to optimise the acoustic treatment of the projects entrusted to it in order to reduce the discomfort, fatigue and stress caused by the poor sound resonance of office spaces, especially open space.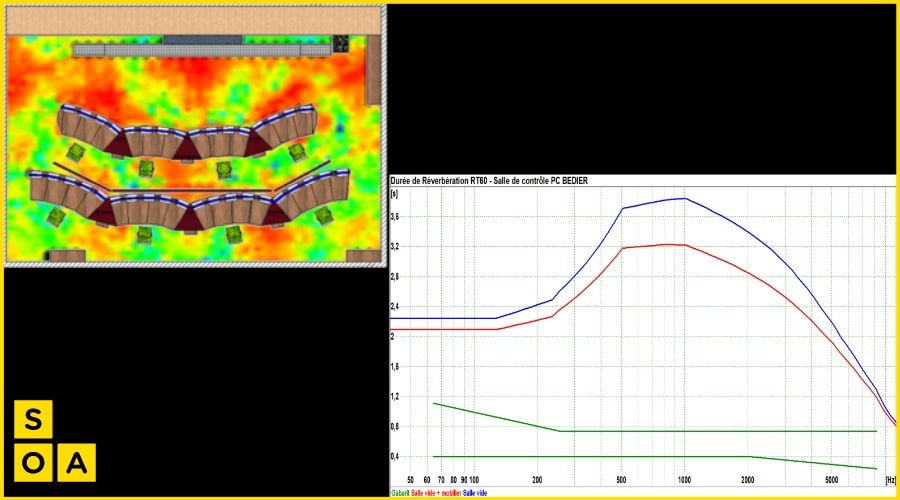 Light influences the employee's productivity.
A workspace with optimised lighting limits visual fatigue, which contributes to errors and accidents.
SOA favours the use of natural lighting in its developments and carefully selects lighting solutions for its clients' projects.
SOA has been working for more than 40 years as a project manager for the design, renovation and revamping of supervision rooms, control rooms and workspaces.
Responsiveness, flexibility, attention to detail and innovative strength are the keys to our longevity.